Free coffee & hot chocolate
Photo Ops
Outdoor tree farm fun
Activities
Tree House Playscape
Hours:

Farm opening until dark
Cost:

Free to our Christmas tree families only!

Kids' zipline, swings, monkey bars, cargo net, slides, tower, tire swing, glider swing, catwalks, and rope bridges set among the trees promise loads of fun for your kids.

Playscape will close in the event of rain, or if wet and muddy from previous rains.
Hayrides
Hours:

Saturdays only
Cost:

$2/person (Max $10 per family)

Take a drive around the tree farm on our tractor-pulled hay ride wagon.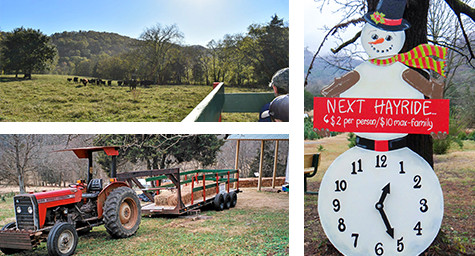 Kids' Craft Room
Hours:

Tree farm hours
Cost:

About $1-3 per ornament

Don't miss the chance for your children to paint an ornament for your tree or to give as a gift this Christmas!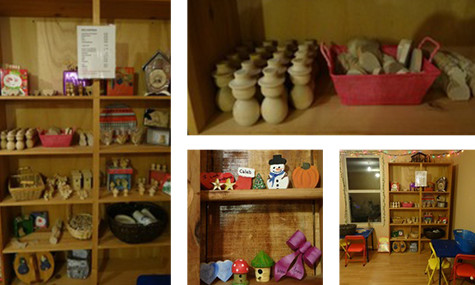 To Ensure An Enjoyable Visit
Wear closed-toe shoes

Please wear boots or tennis shoes/sneakers when visiting us. Open-toed shoes can be dangerous on a farm.

No Dogs or Pets, please

Please leave your pet at home unless he or she is a trained service dog or assistance animal.
We'll provide the gear

Please don't bring your own saw or chainsaw. We'll provide everything you need to cut your tree!

We'll Help You Load

We will shake and net your tree and we have twine available and will help you tie the tree to your vehicle for the ride home.