Ball & Burlap (Live Tree) Information
We would love to send you home with a LIVING Christmas tree to plant in your yard after the Christmas season! We will dig any variety of choose-n-cut tree and ball & burlap it for you. Trees must be 8' tall or under, and you must pay in full for the tree before we will dig.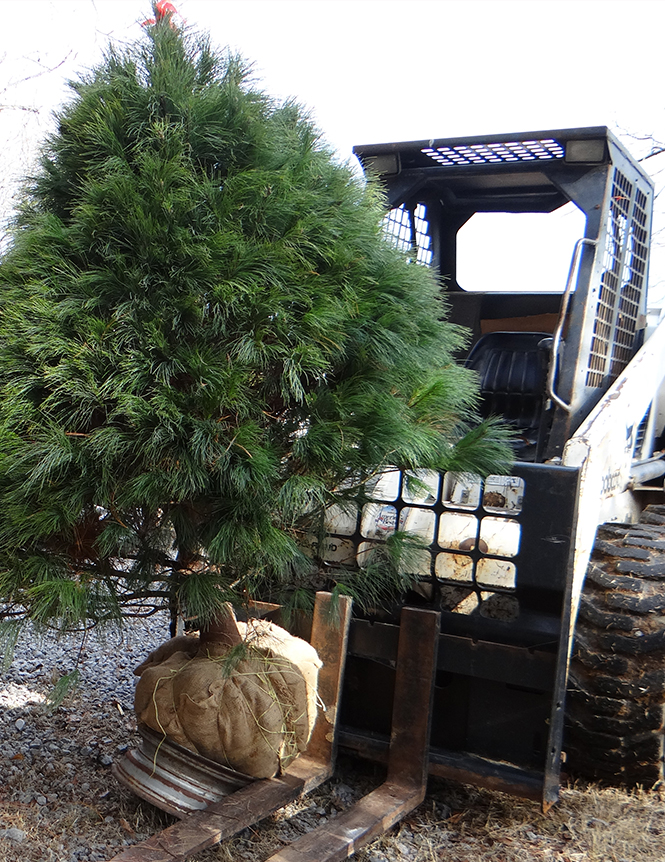 -Pricing:
Up to 6'
Price of tree

+

$25.00
6' 1" - 8'
Price of tree

+

$35.00
Be prepared for LARGE and HEAVY! You will need a truck to transport one of these.
Pickup Options:
Come to the farm and choose your tree, tag it, pay for it and then give us a few days (currently 12/6/17 we are a week out for digging) to get it out of the ground and ready for you to take home. We will set a date and time for you to return for your tree.
Tell us what variety and size tree you'd like, then pay for your tree over the phone using your debit or credit card. We will go down to the field and choose the appropriate tree, ball and burlap it for you, then let you know when it's available for pick up.
Payment
We accept cash, check, Visa, and Mastercard. All sales are subject to an 8.75% state/local sales tax.
Military & Law Enforcement Discount
We offer a discount to all military and law enforcement personnel, active or not. One discounted tree per family (additional trees will be at the normal price). Just let us know about your military service at checkout. Thank you for risking your lives to keep our family safe! 30% discount on Choose-N-Cut or Ball & Burlap Christmas trees 15% discount on Pre-Cut Christmas Trees.